Welcome to the ICOLA Website!
PO Box #1001
Grand Rapids,  MN  55744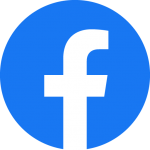 ******
Our Next Meeting will be the
Annual Meeting
July 21st 6-8pm
Veteran's Park Pavilions
in Grand Rapids
Dessert Potluck
Veteran's Park is located just on the south side of the Horn Bridge:
*****
Minnesota Lakes and Rivers Advocates (MLRA) has provided us with several newsletter items for your use:
*****
Two kinds of summer jobs on the lakes helping to prevent Aquatic Invasive Species
Control and Monitoring Crew
In Boats on the Water:
Boat Inspection Team
At the Access:
*****
Five Star Lake Service Providers in Itasca County

*****
Please check out the latest newsletters from our member associations!
*****
Click Here for "What's Up with Our Lakes" an interesting and important presentation from John Downing, World-Class Limnologist and Director of the Minnesota Sea Grant, Duluth
(This is a large file, be patient as it downloads).
*****
Itasca County Lake Data Compilation
Final Report from RMB Labs
***
Please have your Lake Association Join (or Renew) ICOLA:  ICOLA-dues-invoice
SWCD has grants available for shoreland work: SWCD Conservation
******
County AIS Program
Please consider applying for an AIS Community Action Project (CAP) matching grant (visit the Itasca AIS Program website for more information)
Itasca SWCD AIS Program Website
ItascaAIS.Info
Two terribly beautiful U-Tube on AIS:
Itasca and Aquatic Invasive Species
For more information contact Bill Grantges, AISP Coordinator:
Bill Grantges
218-256-4243
Coordinator@ItascaAIS.Info
Twitter: @IC_AIS
  Itasca County AIS Program Facebook page
AIS Program mailing address:
Itasca SWCD AIS Program
1895 W U.S. Hwy 2
Grand Rapids, MN 55744
********
Our regularly scheduled meetings are the third Wed of Feb, Apr, Jun, Jul, Oct,
at 7:00pm at the County Courthouse  online using Zoom
Our Annual Business meeting in July is in Marcell.  venue pending CDC and MNDH guidelines for current pandemic
ICOLA mailing address:  PO Box 1001, Grand Rapids, MN 55744
Patty Dziuk, President  218-259-1603
Bill Grantges, Vice President  218-256-4243
bill@grantges.net
Helen Adamson, Treasurer,
hadamson10@hotmail.com
Catherine McLynn, Secretary